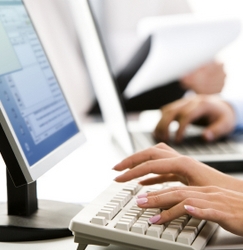 International Science Editing was founded in 1991 by Mike Cushley and has developed from a science-based copyediting company into a modern media company offering services in all areas of science publishing through a number of associate companies including Compuscript Ltd, one of Europe's primary suppliers of pre-press services to the Scientific, Technical and Medical (STM) publishing sector. Mike Cushley has over 30 years' experience in the publishing business and has an inherent understanding of the academic publishing world having served as Editorial and Production Manager for Elsevier Ireland. Alarmed by the rejection rates recorded during the peer review process because of poor English, Mike founded International Science Editing. 
In the international world of science publishing, the ability to write in English at a high standard is a major advantage, which not all scientists share. However, the services of International Science Editing are available to all scientists worldwide. With our many years of experience in the business, we have developed a vast network of trusted and skilled editors in the British Isles, North America and Australia. All our science editors have postgraduate qualifications, experience in science research and are native English speakers. We take great pride in the selection and training of our editors.
Through our extensive background in working with major science technology and medical publishers we have an excellent understanding of the requirements of both the scientist and publisher. This experience, without doubt, will enhance the quality of your paper and ultimately its success in terms of impact and future citations.
We are very pleased to have maintained a strong customer base since the start of the company. This indicates our commitment to our customers and their satisfaction with International Science Editing! 
Over the years we have edited more than a million pages in bio-science, technology and medicine.